Deep Blue Polish is for heavy-duty cleaning of worn out metals like brass, silver, chrome, gold, and copper. This polish will bring back shine on oxidized wheels, it can also shine up diamond plates.  We make this product with no ammonia or other harsh chemicals.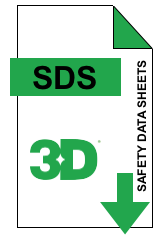 602 - Deep Blue Polish SDS Sheet
* These SDS Sheets are in .pdf format. Please download Adobe Acrobat Reader to view them. You can also right-click and 'save as' to save it.